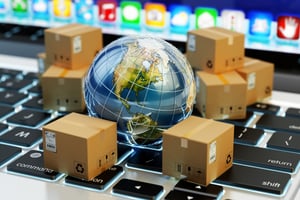 At the TUG Connects 2018 Conference in late March, the Expertek team unveiled our new integration of StarShip shipping software with Infor SX.e and CloudSuite Distribution. In just a few weeks, it's become one of our most talked-about offerings ever.
Small-to-medium-size distributors serving a range of industries are saying "yes, please" to this innovative solution. They see the immediate impact our StarShip/Infor integration can have on operational efficiency, order accuracy, and overall profitability in distribution enterprises. And they agree that dollar for dollar, few (if any) IT investments will give back more value to their businesses.
Now the great value of StarShip is light years better.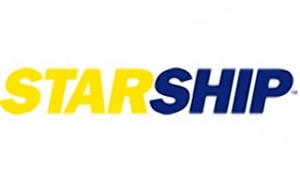 Even before this integration, StarShip was widely regarded as arguably the best overall value in shipping software for small-to-medium distributors. By "going under the hood" of the Infor stack, Expertek's team re-engineered the connections from SX.e and CloudSuite Distribution to StarShip, creating an all-new solution. Our StarShip/Infor integration is so tight, it looks, feels, and—most importantly—functions like single software product engineered from the ground up.
(By the way, the work we did also enabled us to engineer seamless integrations of field sales and eCommerce software with the Infor stack. Now with Expertek and Infor you can have a true end-to-end distribution IT solution that automates your entire operation, from sales to shipping.)
Boost business velocity and margins with truly frictionless shipping processing.
Expertek's StarShip/Infor integration brings cloud-based accessibility, ease of use, and unprecedented velocity to your shipping operations. Here's how:
Seamless, complete information import/export between SX.e or CloudSuite Distribution to StarShip. Say good-bye to time-consuming, error-prone, repeated keying of information.
Support for multiple shipping carriers in a single interface. All the major parcel carriers, plus a range of LTL freight carriers. Full international shipping support, too.
Rate-shopping and 3rd-party parcel insurance. To promote more robust operational margins.
Multi-branch/Multi-warehouse shipping. To meet your needs now, and grow with you down the road.
Real-time messages and error reporting. Always know the status of every order.
Support for SWOG and drop shipping. Improve shipping efficiency, customer satisfaction.
Automatic email notifications. Keep your customers in the know about their orders.
Request your demo now.
Want to see Expertek's StarShip/Infor integration in action? Email me now and we'll set up a demo. I look forward to showing you the significant difference in efficiency, accuracy, and margin improvement that our shipping solution can make for your distribution enterprise.